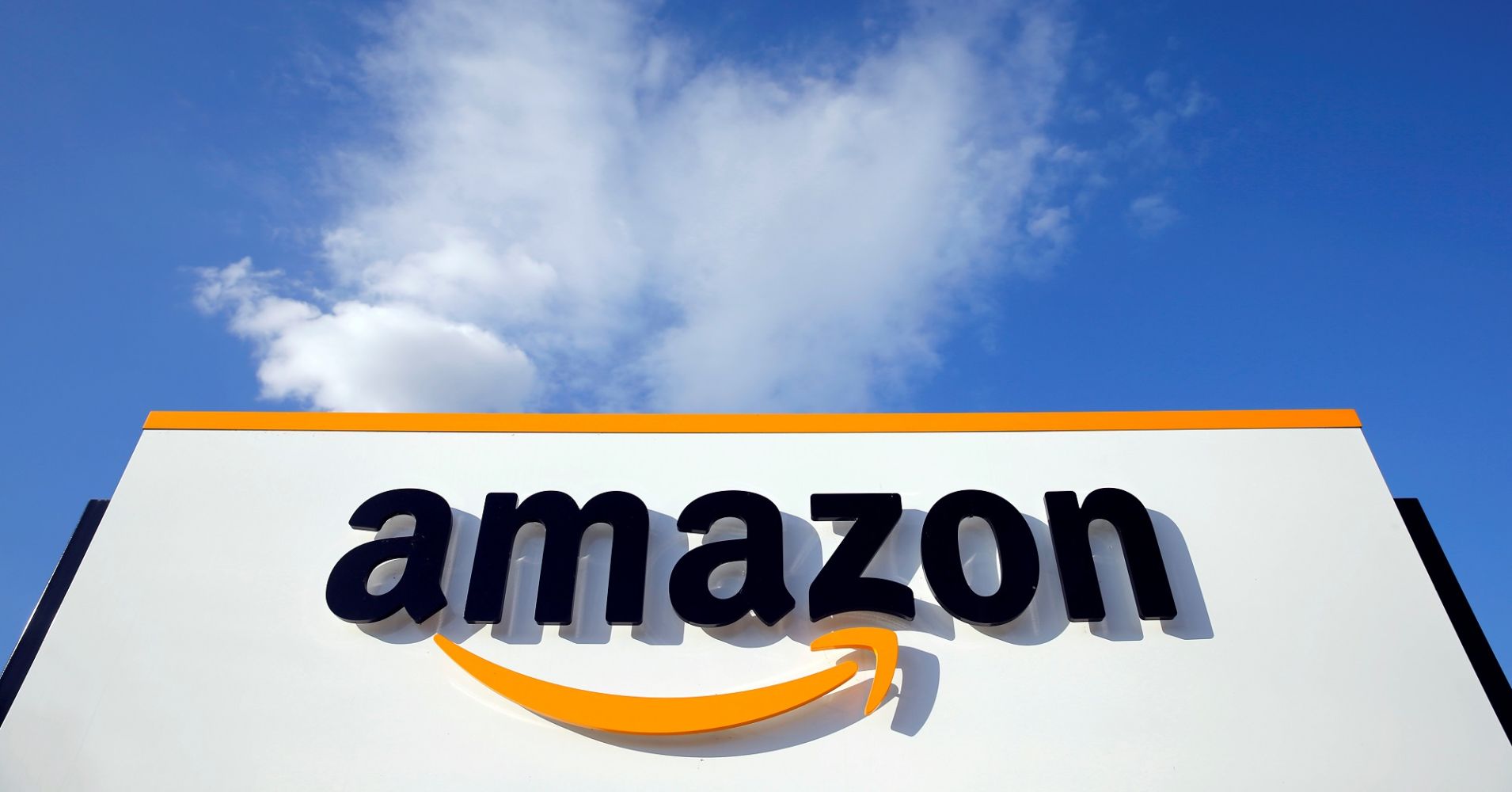 Amazon will soon have more than 50,000 jobs to fill.
The company announced this month it will open two new headquarters, one in New York City, and the other in northern Virginia, and that the average salary will be more than $150,000.
Wondering if you could be a contender?
CNBC talked with former recruiters at the e-commerce giant about what candidates should expect. They spoke on the condition of anonymity because they're bound by agreements not to speak publicly about their time at the company.
Brian was a recruiter at Amazon for six years.
The hiring process is "extremely competitive," he said. He'd typically bring in around seven candidates for an in-person interview for every one position he filled. "How many folks do the online assessment or a phone screen?" he said. "That could be 20 to one."
The company's 14 leadership principles, he said, play a big role in the interviews. Come equipped, he said, to tell personal stories that demonstrate these values, which include customer obsession and frugality. "This is how they measure cultural fit," Brian said.
Candidates are asked to submit references, he said. "Anything you can give on a personal level, like from a co-worker will stand out," Brian said.
Amazon also has a new online guide to help prepare candidates for the application process.
Ray, a former recruiting associate at Amazon, said hiring managers increasingly prefer people who have a specific skill set over those who can do many tasks somewhat well.
"There needs to a core strength that you have that you really want to contribute to the team's mission," he said. "My advice to most people is to be intentional — know exactly what you want to do at the company."
Recruiters can't respond to every applicant, he said, but candidates should look at the process as they would dating.
"If someone doesn't get back to you," Ray said, "take that as a stance of where they are in terms of interest."
Ryan was a recruiter at Amazon for more than three years. He said the best way to apply for a job at the company is on its careers website, and added that people should reach out directly to recruiters, as well.
"Most recruiters, especially at Amazon, where you are competing against other Amazon recruiters, check applicants every day," Ryan said.
Quick tips:

• Don't just apply on Amazon's careers website. Reach out to their recruiters on LinkedIn.

• Make sure your resume is well-formatted and typo-free.

• Study the company's 14 leadership principles, and be prepared to talk about how you've demonstrated them.

• Techies should brush up on their computer science skills, and be ready for a coding test.

• Some applicants will also have to write an essay.
Finding these people shouldn't be hard. Most recruiters have a special LinkedIn license that allows applicants to message them over the platform for free, Ryan explained. "Reach out to ones that are in the division you want to work at," Ryan said.
Update your social media profiles, Ryan said, adding that Amazon recruiters search for talent on LinkedIn, GitHub and Stack Overflow. Be on the lookout for the hiring events that Amazon holds at various cities, Ryan said.
It's crucial that your resume is well-formatted and typo-free, he said. "Say you're a developer; if your resume has mistakes, it makes me wonder – and definitely hiring managers — how clean your code is," Ryan said.
The application process at Amazon typically takes around a month, he said.
Some candidates will be asked to take a writing assessment, which is basically an essay, he said. "Includes the techies," he said.
People applying for technical roles should brush up on their core computer science skills, he said, including data structures and algorithms. "You will be doing those both on phone interviews and then coding on a whiteboard when you come in," he said. In preparation, he recommends that you study with the book, "Programming Interviews Exposed: Secrets to Landing Your Next Job."
Once you leave your interview, the hiring team will debrief. "How they evaluate it is, 'Will this person be better than 50 percent of the people on my team?'" he said.
New Yorkers and Virginians hoping they'll have a leg up might be unpleasantly surprised, he said. "Amazon will happily relocate people," he said. In fact, his favorite memory at the company was when he offered a job to a man from Mexico.
"He was so over the moon to be moving to the United States," Ryan said. "He could barely keep it together."
More from Personal Finance
Why recent market turmoil might be a good thing for your tax bill
Here's what you can expect to pay for Medicare next year
Enjoy a comfortable retirement in these five overseas cities