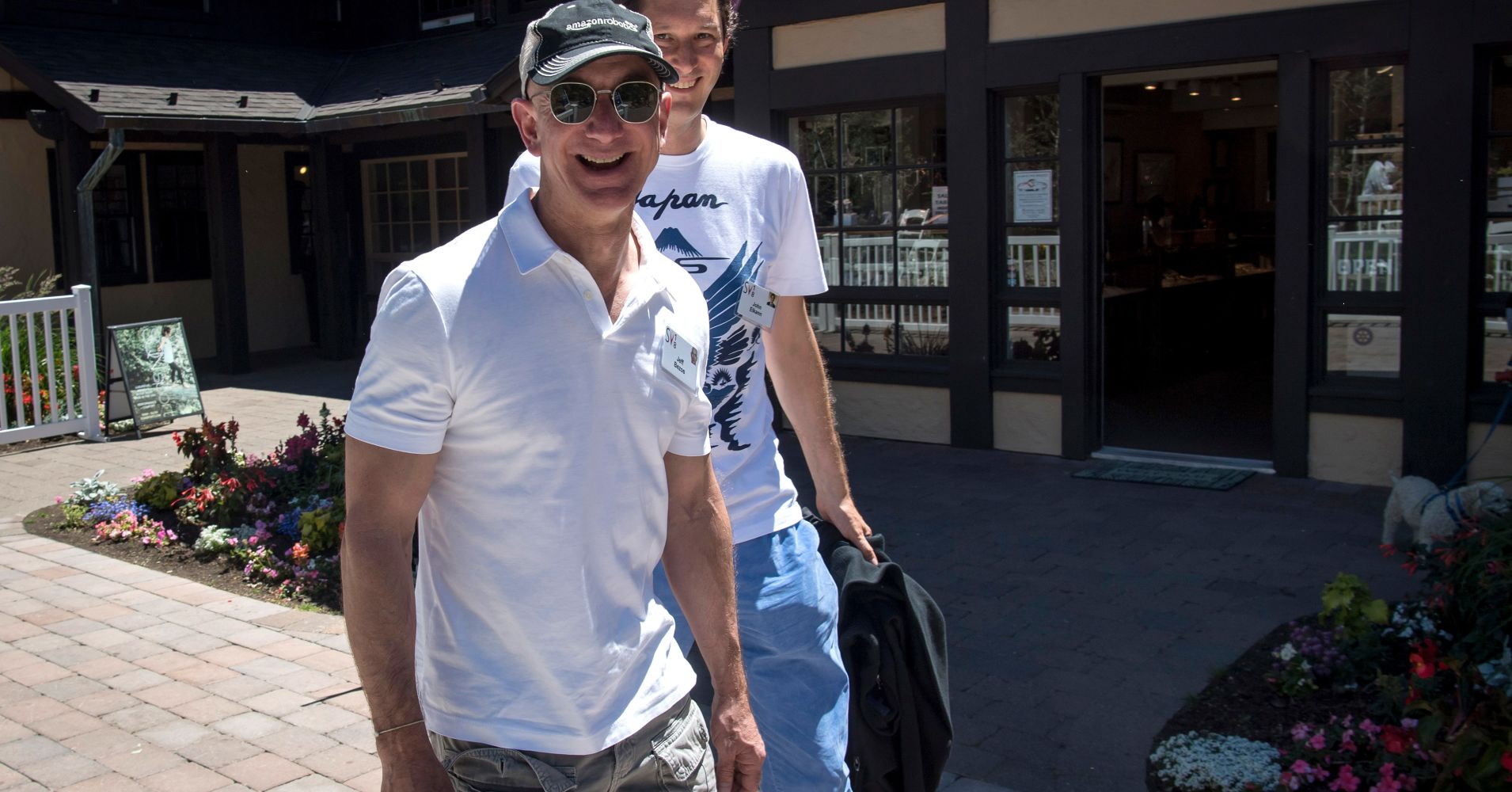 Amazon CEO Jeff Bezos has a new "shadow" adviser, a role that's highly coveted inside the company because it involves following around the billionaire founder for a year or two and learning all aspects of the business.
The position is now held by Wei Gao, a female executive of Chinese descent, whose LinkedIn profile says she's had the role of "VP, Technical Advisor to CEO" since July. Gao, only the second female to shadow Bezos, replaced Jeffrey Helbling, who was named technical adviser in early 2017. CNBC learned of the change from two people familiar with the matter who asked not to be named because they're not authorized to speak for the company.
Gao, who was most recently a vice president of forecasting, has filled various roles during her 13 years at Amazon, including senior positions in the Kindle and inventory planning teams.
The shadow job, which entails sticking by Bezos' side and accompanying him to all of his meetings, often portends good things for those who are picked. Maria Renz, who left the position in 2017, is now vice president of delivery experience. Other high-profile shadows from the past include Andy Jassy, now CEO of Amazon Web Services, Greg Hart, vice president of of Prime Video, and Dilip Kumar, vice president of Amazon Go.
Gao isn't the only woman to capture such a highly desired role of late.
Jeff Wilke, Amazon's CEO of consumer retail, named Yunyan Wang, also a female executive of Chinese descent, as his shadow in May, according to Wang's Linkedin Profile. Wang was most recently director of marketplace, and held jobs at other tech companies like Expedia and Microsoft.
The appointments follow public criticism around Amazon's lack of diversity in its upper ranks. Bezos' closest group of top executives, called the S-team, only has one female member — Beth Galetti, who runs human resources. And as of last year, only two out of the top 35 executives directly reporting to the three CEOs were women.
There's no guarantee that a woman taking over Bezos' shadow adviser role will change how he approaches top leadership.
During an all-hands staff meeting in August 2017, Bezos said that although diversity among management is important, he doesn't intend to alter the composition of the S-team members anytime soon — an answer that left some employees disappointed.
"I'm very happy that we don't have a lot of turnover on the S-team," Bezos said, according to a recording of the meeting that CNBC has heard. "I don't intend to change that — I like you guys a lot. I would expect any transition there to happen very incrementally over a long period of time."
WATCH: Amazon's planned Long Island City headquarters lies in flood plain